Readers who want to support wider success for authors can make a point of looking for and reading books from independent publishers. It's hard to know at times whether a book's publisher is a Big 5 house or a small publisher because the big guys have bought up hundreds of once-independent imprints. But a quick Google search can help readers figure that out. (Knopf, Doubleday, Pantheon, Rodale and 271 other imprints, for example, are published by Penguin Random House. Harlequin, Ecco, Avon and William Morrow are now from HarperCollins.)
---
Speaking at the IPG's Spring Conference, Roffey, who won the Costa Prize for The Mermaid of Black Conch (Peepal Tree), detailed the differences between being published by a big company, compared to an indie. The writer, who started out as a journalist before being picked up by an agent while studying an MA in creative writing, initially published with Simon & Schuster, releasing five books over 12 years. She left to publish The Tryst with Dodo Ink, after her editor at the time decided not to release it. "A big company is very well resourced," she said. "The literary imprint isn't expected to make that much money, we are being bankrolled by Jackie Collins, or the big chefs." Literary writers, meanwhile "are the risk inside a monolith, inside a monster" she said, "but at the indie we're at the forefront, we're treated as the core of what they're doing".
---
A traditionally published author makes 5–20% royalties on print books, usually 25% on ebooks (though can be less), and 10–25% on audiobooks. Amazon pays self-published authors 70% on ebooks priced 2.99 to 9.99, 35% on ebooks priced outside of that, 60% less printing costs on paperbacks sold on their platform, and 40% less printing costs sold via expanded distribution. In traditional publishing, the publisher manages the process and pays for all costs associated with producing and distributing the book as well as a widely varied amount of marketing, while a self-published author is responsible for that process and those costs.
---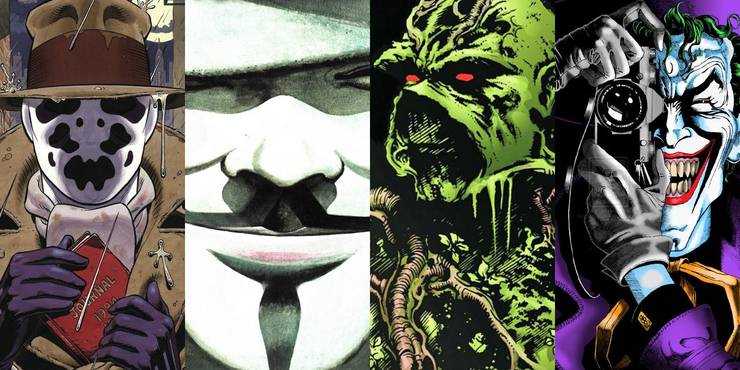 Alan Moore has been a published storyteller since the 1970s. He is best known for his graphic novels like Watchmen, V For Vendetta, Batman: The Killing Joke, and The League of Extraordinary Gentlemen, all of which have been adapted into films. His other works include From Hell, Promethea, and The Courtyard among others. Moore has earned twenty-three Eisner awards and he is a member of the 2014 class of The Will Eisner Award Hall of Fame.
---
In 2018 alone, more than 1.67 million books were self-published, so the competition is fierce. It's not enough to self-publish your book on Amazon and expect readers to find it among millions of other books. As a best-selling author myself, I believe there are many questions you should ask yourself before self-publishing a book, but here are the most crucial questions…