Mr. Hannaham was just one of countless targets in a mysterious international phishing scam that has been tricking writers, editors, agents and anyone in their orbit into sharing unpublished book manuscripts. It isn't clear who the thief or thieves are, or even how they might profit from the scheme. High-profile authors like Margaret Atwood and Ian McEwan have been targeted, along with celebrities like Ethan Hawke. But short story collections and works by little-known debut writers have been attacked as well, even though they would have no obvious value on the black market. In fact, the manuscripts do not appear to wind up on the black market at all, or anywhere on the dark web, and no ransoms have been demanded. When copies of the manuscripts get out, they just seem to vanish. So why is this happening?
---
To sell books, whether traditionally published or self-published, visibility and access to points of sale are critical, and with more than a thousand new books published every single day, the old adage, 'if you build it, they will come,' is not true for the writer. In today's publishing world, a book's default state is invisibility and changing that requires intentional effort. For a new book to thrive, especially if it's by a newer author, its potential readers must be made acutely aware that it exists, and there are two parallel ecosystems that do this. One is the traditional publishing ecosystem, and it includes all the traditional publishing spaces. The other ecosystem for book visibility and points of sale is made possible by the internet, and the internet was the spark for the self-publishing explosion. 
---
NetGalley, the service for digital downloads of advanced reader's copies of books, suffered a data breach on December 21 that may have revealed some personal information to hackers. The company became aware of the issue when its homepage was defaced and, after further investigation, realized there was "unauthorized and unlawful access to the backup file of the NetGalley database. "Our database backup was stored in the Amazon Cloud. There was a temporary lapse in security protocol for one of our testing servers, and the credentials became easily attainable by a hacker," wrote the company in an announcement on its website on December 23.
---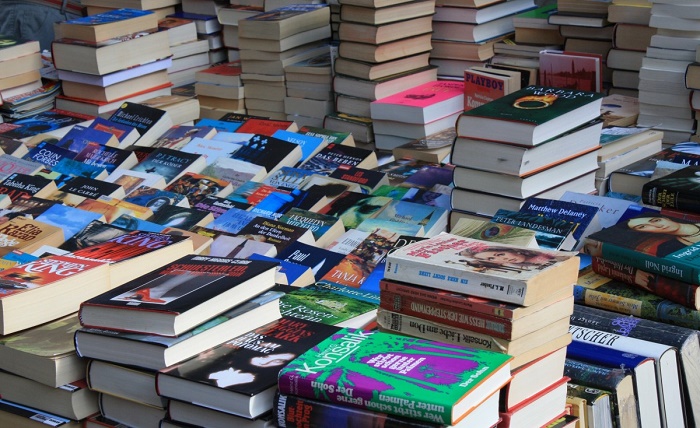 The first ebook appeared in 1998. Surely, twenty-two years is enough time to kill the publishing industry. Yet, publishing houses, bookstores, and libraries are still around. Despite that, many skeptics still believe print publishing is on its way out. But is it really? According to IBISWorld, the global book publishing industry (print, electronic and audio) is a $110 billion market with nearly 16,000 businesses and over 300,000 employees. In the first half of 2019, U.S. book publishers netted $6 billion in revenue, a 6.9% year-over-year increase. Of that $6 billion, 22.3% were for digital formats. That means, print books still made up the lion share of revenue. Why is print still thriving? Because many die-hard book fans still enjoy turning the pages of a paperback. In the U.S., print remains the most popular book format, with 65% of adults having read a print book in the last 12 months.
---
Across the board, independents have been forced to find new ways of reaching readers. Granta built anticipation for Sayaka Murata's Earthlings by getting BookTubers to record reaction videos to the book's "astonishing" ending, with the video viewed "tens of thousands of times". At Carcanet, staff put together a social media campaign for its first-ever Ethiopian Amharic poetry anthology, Songs We Learn from Trees, broadcasting several of the poets reading from the book, and then adding blogposts and interviews with editors and poets. It was, says editor Michael Schmidt, tremendously popular.