In a statement about the project, Garcia noted that their father was "reluctant" to sell the book's film rights "for decades" "because he believed that it could not be made under the time constraints of a feature film, or that producing it in a language other than Spanish would not do it justice."  He continued, "But in the current golden age of series, with the level of talented writing and directing, the cinematic quality of content, and the acceptance by worldwide audiences of programs in foreign languages, the time could not be better to bring an adaptation to the extraordinary global viewership that Netflix provides. 
---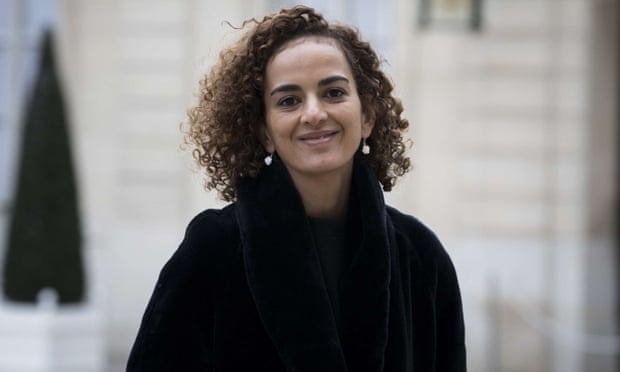 Nielsen said that UK readers are "overwhelmingly" reading translated fiction from Europe, with French literature accounting for 17% of volume sales, the biggest language represented. Strong sellers over the last year include Lullaby, Leïla Slimani's story of a murderous nanny, which racked up sales of almost 100,000 copies.
---
The market for YA books featuring protagonists who identify as LGBTQ is growing, as publishers and authors tap a rising demand among young readers for a broader diversity of characters and storylines.

Publishers including Simon & Schuster and Alfred A. Knopf said they do not track the number of YA books with LGBTQ protagonists, but they have observed an increase in the genre over the last few years.
---
We've all seen films and TV shows about how we destroy our own eco-system; dystopian films like Blade Runner and Mad Max come to mind. The alternative realities portrayed in dystopian science fiction resemble our own present time albeit completely distorted. In eco-fiction, alternative worlds remain recognisable. It is fairly easy to find similar patterns or societies, yet normally something is not quite right. One of my favourite alternative worlds is created by Margaret Atwood. No, not in The Handmaid's Tale but in her 'MaddAddam' trilogy.
---
If you'd like to read more books by authors from outside the UK and US, you could do worse than starting with this year's Man Booker International Prize longlist. The prestigious literary award recognises novels that have been translated into English from another language, and is open to authors from any country in the world (the Booker Prize, on the other hand, can only be won by novels originally written in English).

This year's Man Booker International Prize longlist is dominated by female authors and translators: out of the 13 nominated novels, eight have been written and translated by women. And while not all continents are represented – there is a conspicuous lack of books by African authors on the list – it still makes for a solid introduction to 21st century literature from around the world.