Without pausing to proofread, Todd uploaded a chapter a day to Wattpad, a free site that has earned a reputation as the YouTube of ebooks for its success in giving prose the social-media treatment. (Readers can chat with writers and discuss books with one another by leaving comments alongside the text as they read.) After, generously sprinkled with Pride and Prejudice allusions and oral sex, opens on Tessa Young, an innocent bookworm beginning her first day of college. It follows her torrid, tortured romance with the brooding sophomore Harry Styles—named after the One Direction heartthrob—as he initiates her into heavy drinking, heavy makeup, and heavy petting. (Aside from his accent, After's Harry bears little resemblance to the British singer.)
---
Literary translator Deborah Smith was lauded for her role in bridging cultures of the original text and target language, albeit with allegations about translation errors not fully resolved.

Despite the global success of some Korean literature, the vast majority of translated literary works have remained out of global readers' attention.

Amid disappointments, there have been some positive changes, which occurred outside literary circles but helped Korean literary works widen their global reader base.

During a recent event in Seoul where literary translators gathered, celebrity endorsements and K-pop were mentioned as benefactors to Korean literature.
---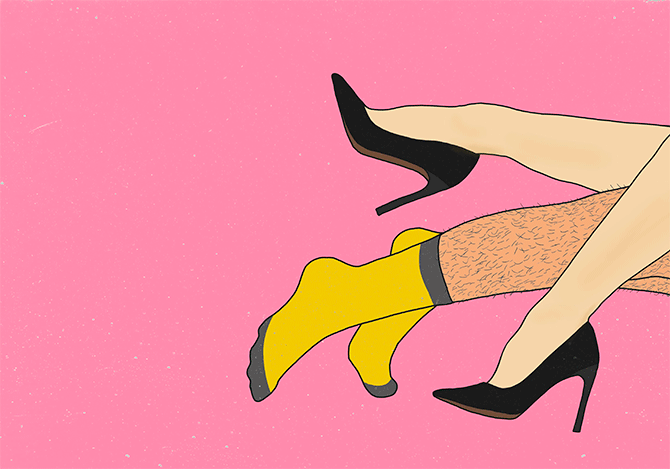 Basic, yes. By presenting the passage out of context, I'm also excising all the build-up, the foreplay that might make it actually titillating. It's not doing anything particularly unexpected in this moment. I would argue, however, that like a good movie sex scene, it's doing what works: clearly describing a sexual encounter that many readers might want to have.

The best romance novelists excel at this, and the teasing lead-up can make the culminating encounters feel explosive to read; tastes differ, but romance writers Dare, Sarah MacLean and Helen Hoang wrote some of my personal favorite sex scenes of the year.

Then again, a sex scene needn't be titillating to be well done. When I read a merman-human coitus passage in The Pisces, I might cringe, but only as much as Broder seems to intend me to.
---
Writers are often perfectionists. We don't want to move on to chapter 2 until chapter 1 is flawless. I get it, and I was the same way for a long time. But stopping to edit disrupts the flow of the story and often causes the writer to doubt their abilities.

Think of it like this. Almost all professional athletes watch film of their own games to learn how they can improve as players. But imagine if they did this during the game — every time they sat down on the bench. They'd lose track of the score, and the failures of the previous play would chip away at their confidence.

As writers, we should be prepared to edit. A lot. But only at the right time — not during the first draft. If you spend weeks or even months perfecting the opening chapters, you'll never finish the story. This quote by Jane Smiley should offer some encouragement.
---
Many writers in Scotland have avoided writing or speaking about a particular topic over concerns about digital surveillance, according to a new study.

A survey of 118 writers, including journalists, academics and fiction authors, found more than one in five (22%) stay away from topics such as terrorism and serious crime, both in their work and while researching online.

The study by Scottish PEN and the University of Strathclyde explored whether the perception of surveillance is a driver for writers to self-censor their work.

More than a quarter (28%) also said they had curtailed or avoided social media activities.