Alongside fellow recent feminist dystopias like Siobhan Adcock's The Completionist and Leni Zumas' Red Clocks, Vox reflects ongoing conversations around the mistreatment of women through a near-apocalyptic lens. In this case, Dalcher imagines a near-future U.S. in which women have been banned from speaking more than 100 words per day, with some not permitted to hold jobs and girls not taught to read or write. So begins a timely thriller centered on Dr. Jean McClellan, a silenced professional determined to reclaim her voice.

The novel has elicited comparisons to The Handmaid's Tale, the Hulu phenomenon based on Margaret Atwood's novel which has arguably galvanized the literary world's turn toward dark, foreboding tales of oppression and discrimination. Indeed, Vox is among the most prominent to be published so far this year.
---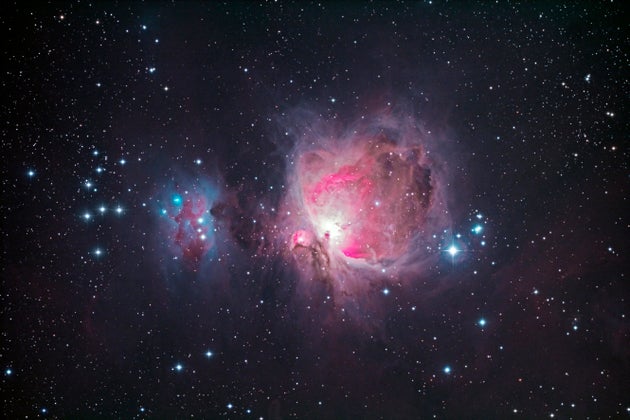 Secondly, though, and above all, science fiction is worth reading because it can help us to break with prevailing ways of seeing, thinking, and valuing – including those, perhaps, which limit our collective horizons today as we confront a range of urgent challenges on a global scale. At its best, science fiction encourages us to cease to see the current order of things as inevitable and to start to imagine how it might be transformed.
---
When Harry Potter and the Sorcerer's Stone came out in the United States 20 years ago, it changed the way we thought about children's books. Under Harry's influence, kids' books got longer. They got more prestigious. They became culturally inescapable. And for a generation of writers, the Harry Potter books became foundational texts, ones to refer to again and again to figure out what their next book should look like.

Vox spoke to seven writers via email about their memories of growing up on Harry Potter, and how the books influenced their own writing. In their own words, here's how Harry Potter changed the next generation of writers.
---
Writers, educators and social planners are crying out for works to be published in indigenous languages. There is a vast, virtually untouched market waiting to be exploited by those who pursue profit and revolution alike.

This was one takeaway from a recent talk by Nigerian author EE Sule at a roundtable on decolonisation at the Johannesburg Institute for Advanced Study. Sule won the Commonwealth Prize for Literature but then had doors slammed in his face when he wanted his next novel targeted at African audiences, not readers in the West.

His main criticism of the African writing scene is that it is not really African. Authors born on the continent are enticed by literary prizes, prospects of book tours and academic employment into presenting exotic subjects for consumption by non-African audiences.

Writers such as Chimamanda Ngozi Adichie are able to compete with the best authors in the world, but in the end unintentionally contribute to a neocolonisation of the continent.
---
The relationship between literature and cinema is mutually sustaining, say authors and filmmakers, who are sure the search for new and good content will lead to books. It is a win-win situation where the authors and publishers who are struggling to get a wider reach with their stories, get a chance to pitch stories to film studios as potential film story material." On the other hand, content creators are always struggling with new and good content for their projects, whether it is a film or web series. Word To Screen Market is bridging that gap. Also, publishers get an acquisition cost and the book gets huge mileage if a film is made out of it," said filmmaker Kiran Rao.