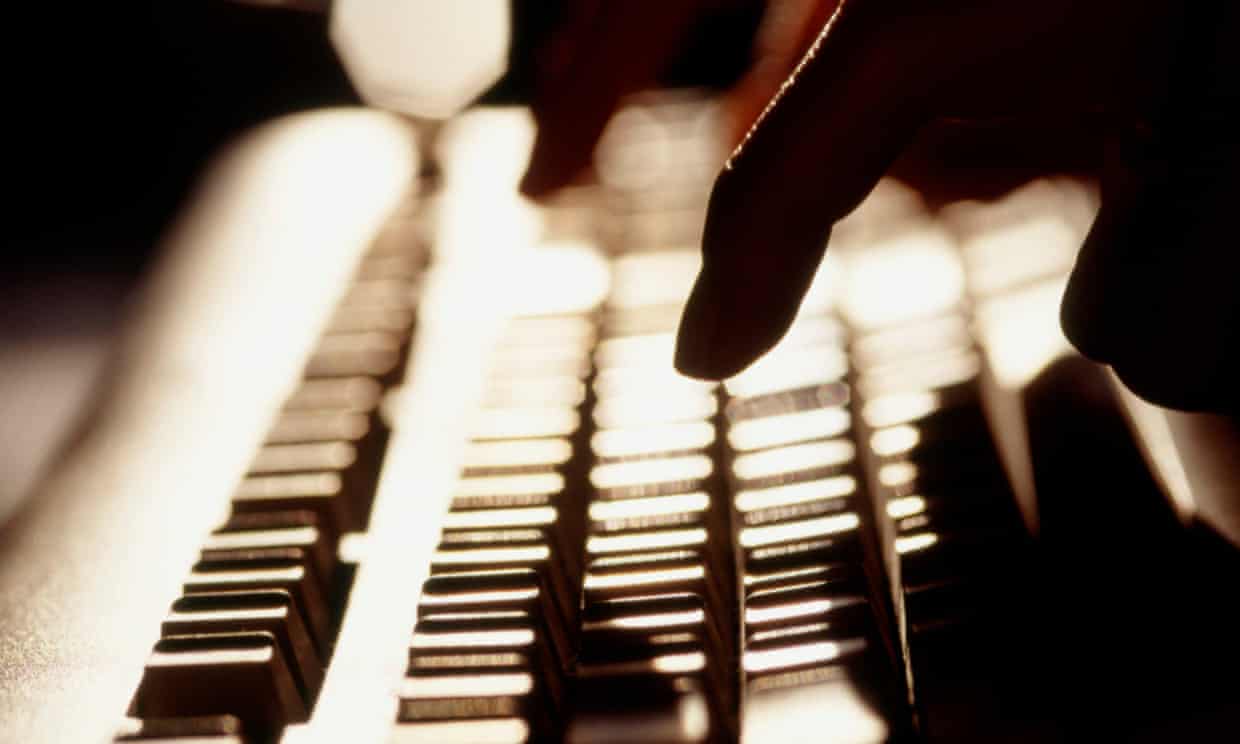 De Montfort Literature, a new publishing company that is part of London hedge fund De Montfort Capital, is offering a £24,000 starting salary to writers who pass its selection process, which includes an algorithm that is "designed to identify career novelists", psychometric tests and interviews. With up to 10 places initially available, De Montfort will also offer mentors and editors to provide advice and support, as well as designing, promoting and publishing the work. Authors would receive 50% of profits.

Founder and author Jonathan de Montfort said that "holding down a full-time job is not conducive to writing fiction. So, it occurred to me, if we pay a salary that allows writing to become a full-time occupation, then we should free up lots of talented authors."
---
Rebecca Roanhorse wrote her Nebula-winning short story for last year's special Indigenous Issue of Apex Magazine. "Welcome to Your Authentic Indian Experience (™)" concerns the Native American employee of a cultural theme park, where indigenous hosts are expected to behave like "movie Indians" to entertain visitors. The protagonist has a very modern problem: He can't fully inhabit his designated role because he is "not the right kind of Indian." A Santa Fe native who identifies as Ohkay Owingeh and black, Roanhorse's debut novel, Trail of Lightning, is out this month on Saga Press. It describes a post-apocalyptic world in which the Navajo Nation survives intact, and isolates itself with its gods and traditions on their people's ancestral lands.
---
Take the forthcoming book "Tree of Dreams" by Fort Collins author Laura Resau. Her main character Coco starts out the book worried about her mom's failing chocolate shop. She ends up getting a chance to visit the Amazon rainforest, and sees environmental problems experienced by the indigenous people who live there.

"There aren't necessarily good guys and bad guys. Everyone's working for their own interests," said Resau. "But the way to solve problems is to use empathy and compassion and to try to make human connections."

The characters in her book feature humans, animals and a magical tree that talks.
---
The original title of the story within the story – The Spectral Infinitude of Small Distances – is stricken out but some indicative lines from the Rime of the Ancient Mariner remain on the first page. This rejection of the romantic followed by the endeavour to look at the mystic with real eyes sets the tone for what is to follow in the slim, 150-page volume.

Ahmed, the protagonist is a many-layered character. He is a diligent and trustworthy employee, awe-inspiring as a polyglot, calm and composed, sage-like in his philosophical explication of everyday situations.
---
After years of stagnation in the industry, audiobooks have become a rare bright spot for publishers. While e-book sales have fallen and print has remained anemic, publishers' revenue for downloaded audio has nearly tripled in the past five years, industry data from the Association of American Publishers shows.

This has set off a new turf war over audio rights, pitting Audible against traditional publishers, who are increasingly insisting on producing their own audiobooks, wary of ceding more territory and revenue to the online retailer.