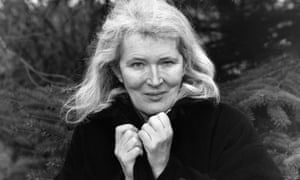 As someone whose tiny, grimy literary novels have attracted the interest of the film industry, the truth is the opposite of what Tim Lott (Why should we subsidise writers who've lost the plot?, 2 January) suggests; it's the screenwriter who needs the literary novelist. Plot is easy to learn (and even easier to flog to impressionable students excited by the supposed glamour of the writing life), but impossible to make work on the page without an ability to master what the novel can uniquely convey: the deep mysteries of human interiority. Or, as the screenwriters say, character.
---
According to Arudpragasam, the mood of the novel becomes the mode of your life to some degree. "In the writing I do, where even if I focus on a moment and I stretch it out over the course of the time, I allow the novel do what it should do."

He said that writing the female character in the book, who is named Ganga, was an onerous task from a male perspective.
---
Of late, it is the trend in the job market that employees and job seekers be affiliated to a professional body like that of lawyers, bankers, doctors and, yes, writers? Do they even need one? You see lawyers have their Law Society of Kenya, accountants their Institute of Certified Public Accountants of Kenya and public relations practitioners their Public Relations Society of Kenya just as marketers have their Marketing Society Kenya. Even nurses have their Nursing Council of Kenya.

But editors inhabit the hidden world of books from which society rarely sees, let alone recognises them and their work. They eke out their living by reading between the lines of raw manuscripts to fashion a book.
---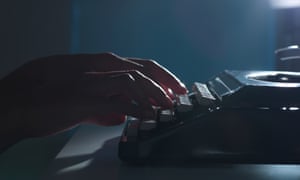 I have been teaching a course at Guardian Masterclasses with John Yorke, author of a seminal text on story, Into the Woods. We called the classes What Novelists Can Learn From Screenwriters, since it seeks to unpack for novelists the psychological and mythic patterns underlying plot. It is complex – plot is one of the most mysterious and tricky of all literary techniques, which is why so many writers, I suspect, avoid it. But it is essential for any writer who wants anyone to actually read their books, rather than just be admired by a tiny coterie.
---
Traditionally in science fiction, writers working with STEM-field predictions have been classified as "hard SF" and those working with social science predictions—people like Gene Wolfe, Samuel Delany, C.J. Cherryh, Thomas M. Disch, Raphael Carter, and Ursula Le Guin—have been defined more as "soft SF." But there's no good reason to maintain that kind of prejudice. Just as Ted Chiang looks beyond the secondary consequences of artificial intelligence, Lois McMaster Bujold looks beyond the secondary consequences of reproductive technology. There's no need to dismiss it as "soft" when it is done rigorously. We don't have to hand-wave our social sciences like Star Trek or Frank Herbert.