The speculative fiction community has progressed right along, and it's hard to find a science fiction or fantasy story these days that is openly homophobic in its plot or insinuation.

And it's not only the foreign or white writers who are writing these queer speculative fiction stories – many South Asian writers are writing them too. For Pride Month, I bring you a list of five queer short stories by contemporary South Asian speculative fiction writers. Some of these stories hinge on the queerness of their characters, but there are others which do not – because queer people also do other things in life, like rule kingdoms, travel to other planets, have loving relationships with their parents, siblings and friends.
---
Happy birthday, Harry Potter. The series that sold 500 million books in 73 languages, and spawned eight movies that grossed £5 billion is 20 years old on Monday. The fantastical story of JK Rowling's success – an impoverished single mother, rejected by umpteen publishers, who ended up (if we're to believe the Sunday Times Rich List) richer than the Queen – has become as familiar as her plots. But what is more impressive even than her sales is the revolution she caused in publishing.
---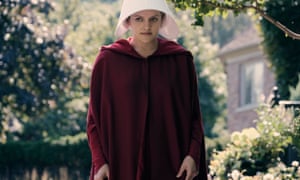 With Naomi Alderman's The Power winning the Bailey's prize for women's fiction earlier this month, Ada Palmer's novel Too Like the Lightning, the first of a much-vaunted dystopian series, out next month, and Elisabeth Moss winning plaudits for her television performance in Margaret Atwood's bleak classic of the genre, The Handmaid's Tale, it looks as if something truly disruptive is afoot.

For the leading British writer Sarah Hall, acclaimed for her 2007 novel The Carhullan Army, in which her heroine rebels within a collapsed society, this kind of fiction has fresh urgency. The time for mere "consciousness-raising" is over, she believes. "I do want to do more dystopian literature," she told the Observer.
---
In today's world, fan-fiction has become a punchline in the best cases, and a dirty word in the worst. And, as a writing medium, it does have faults but I would argue that the pros of fan-fiction as a concept far outweigh the cons, and a lot of the negativity seen about it comes from a lack of understanding.

Firstly, there is a misconception surrounding fan-fiction that it is often pre-teen girls writing about how Harry Styles met her by happenstance and fell instantly in love; supporting the idea of the 'Mary-Sue' and naivety within the author.
---
Ireland is known for its literature, but not for its science fiction. There is not a great number of Irish writers in the genre, but it is a puzzling fact that major international authors such as James White and Bob Shaw are barely known in their native Ireland. Science fiction often imagines alternative life-worlds, which give writers the chance to assess the present by composing thought experiments that explore the implications of a new technology, new social structures, or encounters with alien others. It might be a good idea, then, to look to Irish science fiction as a source of incisive critical comment on all aspects of Irish life.