While the overall Australian publishing scene is robust, Australian science fiction writers believe their work is not being adequately supported by the industry.

"It's quite difficult to get a science fiction novel published by an Australian publisher," says Cat Sparks, a publisher of science fiction anthologies.
---
Tom Hanks fans were delighted by the news that the actor will publish a collection of short stories later this year. His debut collection, Uncommon Type, will include 17 stories, each one having something to do with a typewriter….But the Bridge of Spies star isn't the only actor with a book of fiction due out this year. Here are five other actors hoping for literary success in 2017, publishing everything from picture books and YA novels to urban fantasies and psychological thrillers.
---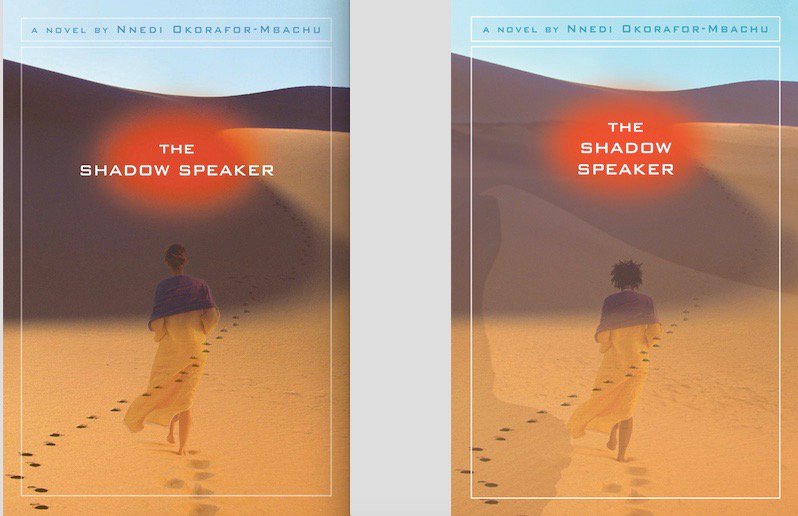 "POC authors who see readers whitewashing our POC characters… consider how we feel about that. The layers of emotion," she continued. "We feel erased."

In 2016, Okorafor's novella Binti earned both the Hugo Award and the Nebula Award; its cover features a close-up image of its black protagonist. She achieved this in spite of the efforts made by a vocal group called the Sad Puppies, which aimed, essentially, to Make Science Fiction Great Again, by boycotting Hugo Award categories in which women writers and writers of color had the possibility of winning.
---
Science fiction and fantasy literature have been long dominated by male writers. Most of the genre's classic-era authors, such as Isaac Asimov, Arthur C. Clarke, and Robert Heinlein, are male. Out of the 33 authors named Grand Master by the Science Fiction and Fantasy Writers of America, only six are women. Books are often framed as by men and for men. Look at any old pulp magazine or paperback cover, and you'll frequently see scantily clad women in perilous situations, waiting to be saved.
---
But could Brexit inspire a new wave of British writers to tackle modern society in fiction form?

At the London Book Fair this week, publishers announced a number of Brexit-based stories will be hitting the market by the end of the year, including one by the father of the man who was at the centre of it all – Boris Johnson.

Stanley Johnson says his book Kompromat – a political thriller which teases that Russia might have played a part in the referendum result – isn't meant to be taken seriously.